ECHO (Egyptian Cultural heritage Program)
"The Egyptian Cultural Heritage Operation, or ECHO, will apply high resolution digital 3d space sampling tools in service to the ongoing archival and epigraphic work of Egyptologists and architects. ECHO takes its cue from active researchers currently working in the field, inviting them to collaborate with the international ECHO team to digitally document imperilled sites in Egypt."
Team members Paul Debevec, Mike, Holly, Bryan, Jerry Munn and me.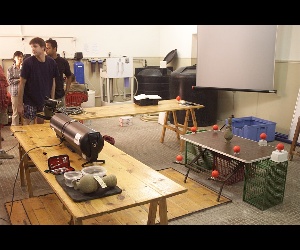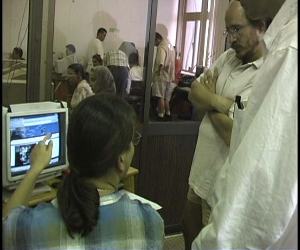 Freeware - "The Terminus Project"

A 3D, CG animation that depicts a dark futuristic world under the grips of a powerful CEO. Three cyborgs struggle as they succeed to overcome the evil boss and save an enslaved assistant - a hologram. This action-packed short portrays a fight for freedom in the science fiction of a possible future.

This is a student film done by students at the Academy of Arto Colledge in San Francisco. We were able to mimic the production pipeline of a film-studio, in the sense of creating a hierarchy structure, naming conventions, reviews with a director and meetings with a production crew. We had supervisors and leads, and the talent of many students who participated in creating what became a multi-award winning short film.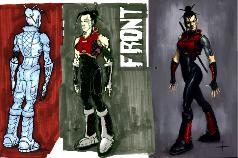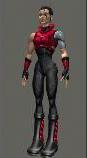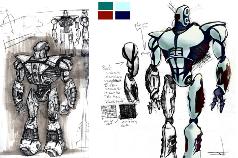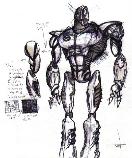 View the film:
www.ifilm.com/ifilmdetail/424515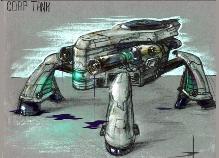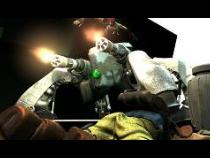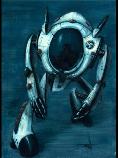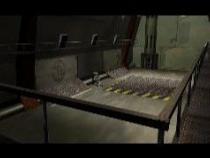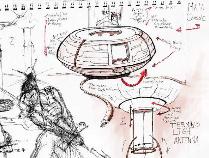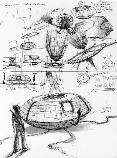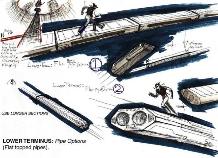 Illustrations done by Jed Diffenderfer.
Documentaries
El Organismo
This was a series of 2D and 3D animations for an educational video that gave a very visual tour of the body and the fine events that happen within the human body .

Don Pedro y Mi Rio
This was a short documentary to illustrate the care that small communities along the rivers should have in order to avoid land-slides and over-flowing of the rivers caused by the accumulation of trash that gets dumped into them.

Hombres de Acero
A pilot for an animated TV series which portrayed the Colombian army soldiers as public servants beyond the functions of securing peace, but also involved into social-works, education projects and recreation activities for different communities.

Stop Motion
This has been a hobby that has always suffered from over-time and life's chores. But for a while I did a series of still photography frames (film) and created short studies of motion. This series was done with a simple armature made out of a flexible, and strong wire, and shows multiple sport movements.