Experience

Download recent version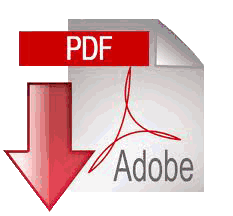 Producer and VFX Supervisor - LosFX.com - Beverly Hills, CA

Client-facing lead overseeing the creative and technical execution of animation, web, video and media projects for clients including Ford Motors, Fox Screengems, Fox Television | ADHD, Iconmobile, Microsoft, NBC Universal, Nokia, Palacio de Hierro, and Starburns Industries.

Developed the branded production services unit known as "LosFX" and am responsible for developing and maintaining strategic relationships with best-in-class animation, technology, VFX and media partners including client SOW writing and negotiations, negotiation of partner contracts, budget management, vendor collaboration, brainstorming, thought leadership for client deliverables and presentations.

2D & 3D Environment Artist | CG and On-Set Supervisor - Freelancer - Los Angeles, CA present

On-Set supervisor, hard-surface modeling, texturing, 2D/3D Environments with camera projections, mattepaiting. HDR Photography, Adobe CS, Maya and Nuke workflow, scripting.

Outsource Manager - Independent - Los Angeles, CA 2011 - present

Managing foreign and local talent for Film, television and game projects.

Board of Directors - Visual Effects Society - Los Angeles, CA October 2012 - present

More than ten years as an active member and specifically on the efforts of reaching out to emerging markets and talent all around the world. Currently co-chair of the Outreach Comitee.

Business Developer and Customer Relations Manager - The Foundry - Venice, CA present

- Execute strategies to generate leads for prospect clients, new sales, up-selling, cross-selling and revenue retention.
- Oversee delivery of products for assigned customers across the region.
- Represented the company in industry events such as NAB (Las Vegas), Telemundo (Mexico City), Siggraph (Los Angeles), Cable and Broadcast (Sao Paulo) and CAPER (Argentina).

Central and South America Sales - The Foundry - Venice, CA January to May 2012

- Responsible for sales of Foundry products to artists and companies from the VFX industry in Central America, Mexico, Colombia, Brazil, Chile, Peru and Argentina.
- Sales triplicated in my two consecutive quarters.

Creative Specialist - The Foundry - Venice, CA January 2012

Therall knowledge of the applications from The Foundry in order to demo to prospect clients on site, special events and tradeshows.

CG Supervisor - Create Advertising - Culver City, Ca - 2011

Twisted Metal Playstation Game Cinematics Supervisor. On-Set supervison, pipeline design and implementation, Syntheyes, Nuke, AfterEffects, Maya, Mental Ray; Manage an outsourcing division. 58 minutes of green screen replacements, environment creations and mattepaintings within six months.

CG Supervisor - Dreamopolys - Toluca Lake, Ca - 2010

Asset creation for Game cinematics, 3D environments - modeling, texturing, animation and renders.

Manage an outsourcing division. Created tools for a communication pipeline between our clients and our vendors.

Environment artist - Zoic - Culver City, Ca - 2010

Worked as 3D artist, matepainter and consultant at Zoic Studios for projects like Country Strong (2011), Limitless (2011), Red Ridding Hood (2011), and a TV show Falling Skies (2011) .

Also had the chance to work on a Tron-themed web spot for Yahoo's search engine.

CG artist - - Marina del Rey, Ca - 2010

Working in partnership on an independent short as creative all around artist (concept, modeling, animation, lighting, comp), asset builder.

Maya, Photoshop, Nuke, After Effects ....

VFX Supervisor - - Culver City, Ca - 2010

Matchmove, model, animation, compositing for Blossom - 'Cry of the Butterflies' (2012).

Mattepaint Artist - Digital Domain - Venice, Ca - 2010

Commercial division at Digital Domain.

Environment Artist - Method Studios - Santa Monica, Ca - 2010

Worked in an environment set extension, blending a set shot and a helicopter shot, for 'Life as we know it (2010).

Environment Lead - Digital Domain - Venice, Ca - 2008 - 2009

Environment Lead for Roland Emmerich's 2012 (2009). As such I helped plan and shot the still photography in Vancouver, Los Angeles and Washington DC. Photographed the different sets and then oversaw the processing of the HDR Panoramas and other HDR imagery that would be the base for the projected sets, and matttepaintings. Photogrametry modeling (Maya), mattepaint (Photoshop) and slap comps (Nuke).

Special Projects CG Supervisor - Sony Pictures Imageworks - Culver City, Ca - 2004 - 2008

Part of the team in I am Legend (2007), where we transformed the look of New York city to simulate it being abandoned for several years. Worked in the layout department on Surf's Up (2007), working with a camera system that allowed the team to create a documentary feel to the movie. Also worked with the lighting department creating the stereoscopic IMAX version for Open Season 3D (2006). I worked on Sony's 3D building pipeline and tool-set development applied on Superman Returns (2006), Spiderman 3 (2007), and Ghost Rider (2007).

Virtual Cinematography Supervisor - ESC Entertainment - Alameda, CA - 2001 - 2004

Developing tools and procedures to stream production pipelines dealing with digital and film photography applied towards imagebase modeling and image-base renderings. Direct interaction with every shot that goes through the department. The Matrix Reloaded (2003), Matrix Revolutions (2003), The Lady Killers (2004) and Catwoman (2004).

Lead of Virtual Backgrounds - Manex Visual Effects - Alameda, CA - 1999-2001

(Team and technique recognized at the 2001 academy awards.) Worked as a 3D artist for shots on films like, Mission Impossible II, (2000), Exit Wounds (2001) and Queen of the Dammed (2002). Evaluated production pipeline, developed tools and methodology in that process. Involved in the PlayStation II Matrix game demo and on Matrix sequels R&D.

Supervising Technical Director and Associate Producer - Freeware (Sundance award winning short film.) - San Francisco 1998-2000

Responsible for wide range of tasks; coordinated production, schedule and defined crew assignments. Worked closely with 3D artists to device innovative techniques while creating and implementing utilities for streaming production workflow. I was also able to animate several shots.

Production Supervisor and Webmaster - ECHO (Egyptian Cultural Heritage Operation) - Cairo-Alexandria 1999

Use of 3D laser scanner to digitally record and model cultural sites, ranging from structures in Old Cairo to monuments on the Giza Plateau as part of a program of the United Nations to preserve Cultural Heritage sites around the world. Broadcasted QTVR clips viainternet, twice a day from different locations of Egypt.

Co-owner - Animaciones FIXION: 1993-1997

A local TV commercial production facility in Medellín, Colombia. Duties included general management, administer local resources, dealt with clients, TV stations and setting up sequence files. Lead character animator and architectural visualization 3D artist.

Lead character setup and animator TV/Cable-TV Video Productions - Medellín. Colombia 1991-1993

Lead character setup and animator in several productions studios for local TV stations and industrial/commercial videos. Also edited video clips which also included compositing of CG elements for local cable company network.
Education
Online continuos learning Pluralsight, Udemy, FXPHD courses.

Workshop or classes of topics of interests or project's demands.

Stereoscopic Film Making

Workshop with stereo cameras, scene tracking and Nuke compositing.

Project Management

West Los Angeles College - Extension Program - 2007

Master in Fine Arts (MFA) - Computer Graphics and Digital Effects

Academy of Art University - San Francisco - 2000

Industrial Designer (also studies in Advertising and Graphic Design)

Universidad Pontificia Bolivariana, Colombia - 1994
Teaching Experience
Graduate Students Directed Study Advisor - Academy of Art College - 1999-2001
Assisted MFA students on their thesis projects, with animation and cinematics guidance.
Guest Speaker - Academy of Art College - 1999

"Simulating a production Pipeline in an Academic Environment"

Professor. Animation for Multimedia Applications - Universidad Pontificia Bolivariana/EAFIT - 1994-1997

"Pachamama" Latin-American Rural Educational Program.

Teacher. AutoCad - Universidad Pontificia Bolivariana - 1993-1995

Program to high-level Product Design students.

Exhibitions & Awards
Siggraph 2010

Participated as a panelist and guest speaker at the first Siggraph event in Bogota, Colombia. There where nearly 1600 atendees and it was an opportunity to talk about the future of the 3D Animation and VFX industry in Colombia. I talked about my experience in the film industry creating cities and sets for mayor block buster films. I also made enphasis on organization and pipeline. And the end of my talk I was able to inform and encourage the audience of the benefits of creating a VES chapter in the city. I am commited to seeing that happen soon.
Aurora Awards 2008

Won the Platinum Best of Show in the 2008 Aurora Awards, for best use of animation and special effects with "The Chicago Spire" video. I worked as a previz and layout artist and as a TD on the aerial photography shoot.
Academy Awards 2000

- Scientific and Technical Academy Awards: Part of an Academy Award wining R&D team* honored for the development of a system for image-based rendering allowing choreographed camera movements through computer graphic reconstructed sets. View.

Freeware 2001

- Showcased SIGGRAPH 2001's Electronic Theater & Computer Animation Festival. View.
- Sundance Festival Online Audience Award 2001 View.
- Featured on Sci-Fi Channel's Exposure 2001
- Alias|Wavefront Student Competition 2000 Best Animation (Group)
- Nomination for Pixies Awards (2002)
- Over 238,000 downloads at iFilm.

Second International contest of Industrial Design - Mexico D.F. Mexico

"Management for Public Solid Residues". Created a plan for municipal waste for the city of Medellín, Colombia - 1994

Guest Speaker - SIGGRAPH '99 (The Ozone Panel)
"Simulating a Production Pipeline in an Academic Environment"

Lecture on how Freeware was produced, through and organized collection of students; combining individual interests, skills, and subject to the academic resources and restrictions in order to meet production deadlines and international exhibition application deadlines.

Designer. City of Medellín, Colombia

December 1993. Figures and Christmas-light designs for the entire city of Medellín. Construction of plans and supervised production through a collaborative group of students and the electric company (EPM).
Skills
Excellent Management skills. Film and Digital photography - On-Set protocol and hands-on experience with photography, set-surveying and Lidar techniques. 2D and 3D animation and effects, particularly Maya. Compositing in Shake, Nuke and other shop proprietary tools. Proficient in Digital paint/editing. Knowledge of Perl, MEL, Python and shell scripting. Fluent in Linux or Windows.