The Lady Killers (2004). uncredited
Exit Wounds (2001). uncredited
Press & Quotes
Interview (2009)
Interview on El Tiempo November 15
This was a note on the film and a brief mention on my participation on the escape from Los Angeles sequence..
Chicago Spire (2008)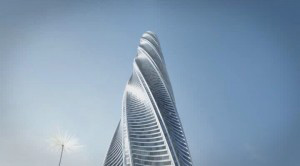 FxGuide. talks about the process .....
Interview (2008)
Interview on Gente June 2008
Local magazine interview where I talk about my experience and involvement in some of the projects while at Sony Pictures.
Interview (2007)
Interview on El Tiempo August 7
This is an interview about me and my work in the motion picture industry. It talks about my studies and my participation in several high-profile films.
It is in Spanish and some day I will work on a translation for it. In the mean time, I'll place the PDF file of the online-cover page for that day, and the scanned pages from the printed paper that was distributed nationwide for the release of "Surf's Up" in Colombia.
Ghostrider (2007)
Ghostrider on Cinefex issue 109
"In one of the show's most spectacular all-CG shots, Ghostrider drives his Hellcycle through the railing of the roof and descends in slow motion as the camera moves around him. The shot was one of those conceived very late in the making of the film. "What made the shot fun," remarked Kevin Mack (VFX), "was that it wasn't prevized, it wasn't boarded, it wasn't even in the movie until we came up with it."
"For Ghostrider's POV as he descends, production shot a courtyard at the bottom of a real building; but the insufficient height of that building required the visual effects team to rework the photography and create a higher perspective."
Interview (2006)
3D World Magazine interview at imageworks. issue 74
"Andres Martinez joined Sony Pictures Imageworks as a Technical Director only a year ago, but has already been promoted to CG Supervisor, His chief responsibilities include developing the environment pipeline, managing his team and lighting shots. When Martinez role as a Technical Director naturally started to include more work in the facilities pipeline, Sony recognised that his previous experience - building virtual environments on Mission Impossible 2 and The Matrix trilogy - would be invaluable for its new projects."
Catwoman (2004)
"Vfx supervisor Ed Jones praised the all-CG cityscapes." vfxworld
Revolutions (2003)
..."We now build all our geometry based on photogrammetry," related Andres Martinez. "We used the photographs for texturing, but we also used those photographs to acquire geometry."... "We took some office interiors from photography, and modeled others with CG office furniture. We also had to deal with the effect of lightning creating brightly lit reflections, so we generated mattes and blended between day and night plates in the composites. Reflections brought the scenes alive."... Cinefex Issue 97
Reloaded(2003)
"...We create these virtual backgrounds—which have been used a great deal in these movies, and they look stunning—..." Dan Glass - Visual effects Supervisor www.scifi.com
..."Virtual cinematography lead Andres Martinez oversaw the reconstruction of the set using 'Labrador' - an image analysis and photogrammetry tool written by Dan Piponi. "Labrador was a very powerful, automatic tool that gave us amazing precision from the photographs," explained Martinez, "It undistorted images according to the angle of the lens. We used those images to re-create the set geometry, then projected them onto our model - and the textures fit exactly. After that, we added CG extensions to make the five-story set 12 stories tall."... Cinefex Issue 95
..."Joe Lewis at General Lift built a little robotic camera head to shoot motion control tiled plates," said Andres Martinez. "It could extend off a roof, look down and take 45 photographs with a Canon EOSS D60 in one spin. It allowed us to shoot plates we couldn't normally achieve; and, using digital cameras with 1-gigabyte storage cards, we didn't need to stop to reload as often."... Cinefex Issue 95
Newsweek Magazine Cover and story. (original imagery)
Freeware (2001)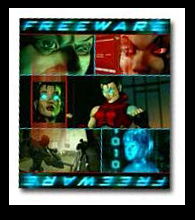 "Alex Orelle's `Freeware` was the winner of the inaugural Sundance Online Film Festival. The award recipient was selected by the fest's Internet audience. The online festival debuted when the Sundance Film Festival kicked off in Utah, running January 18th - February 28th 2001." indieWire
"My Associate Producer, Andres Martinez, was instrumental in helping us create, organize and document all of our standards. We put the production standards into an HTML document which was used through our intranet site. Also being a technical guru, Andres aided in many of the technical challenges we faced throughout the production." www.insidecg.com
News & Others ....
Stereoscopic Film Making Workshop (2010)
A three day long workshop in Burbank, Ca where I got to shoot indoor and an exterior location with the Panasonic AG-3DA1 and a split rig with Red-One cameras. Footage was later tracked with Syntheyes and comp was done using Nuke's Occula.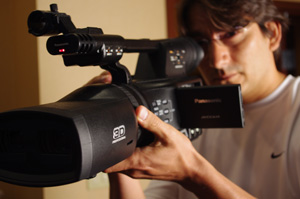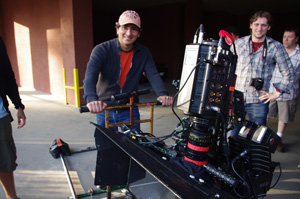 Aurora Awards 2008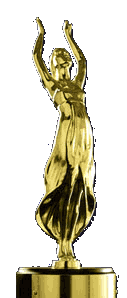 The Aurora Awards are an independent film and video competition for commercials, cable programming, documentaries, industrial, instructional and corporate videos. The "Chicago Spire" video I worked as a previz and layout artist, won among others, the Platinum Best of Show - for the best use of animation and special effects.
The Matrix Recalibrated (2004)
In Revolutions' second DVD disc, I talk very briefly about some of the work done at ESC with Virtual Backgrounds.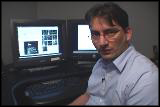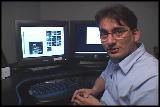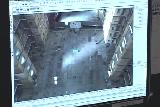 The images on the screen are of the sets for the Smith and Neo battle above Mega City and the Burly Brawl after meeting the Oracle.
Academy Awards 2000


Scientific and Technical Academy Awards: Part of an Academy Award wining R&D team* honored for the development of a system for image-based rendering allowing choreographed camera movements through computer graphic reconstructed sets.